I've been working on a new batch of boxes for the LVO this year. I got a dozen of these boxes from Micheal's. They're about the same price as the little jewelry boxes I used last year and they are far larger. They are also significantly less expensive than the initial ones I did for the Hobbytown Smackdown in December (in my last blog post).
I spent most of today sanding the boxes, going from 320 grit through 1200 grit. My arms are quite tired, though I'm very happy with the finish.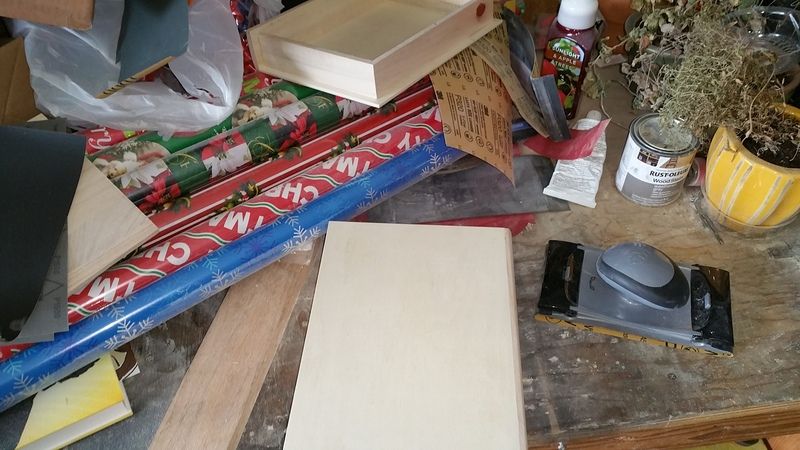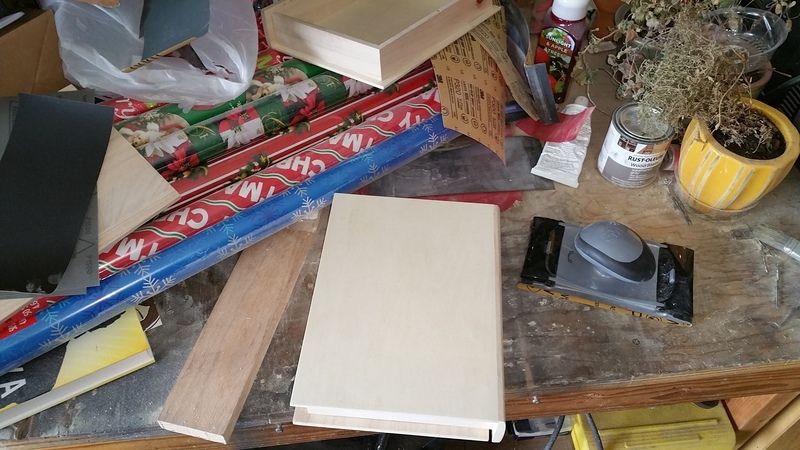 After I finished sanding (and took a shower….I was covered in sawdust…), I started taping off part of the boxes for staining. I wanted a 2-tone stain (they are books after all). So the area that would be pages is getting a much lighter stain. I am rather happy with how it came out in the end.
This is the stack mid-taping. Many inches of Blue Tape gave it's tack to deliver these boxes.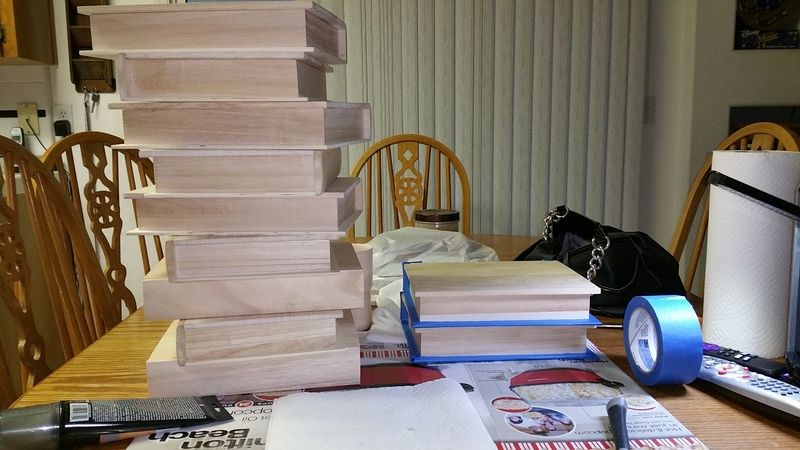 This is the stack of boxes after round 1 of staining.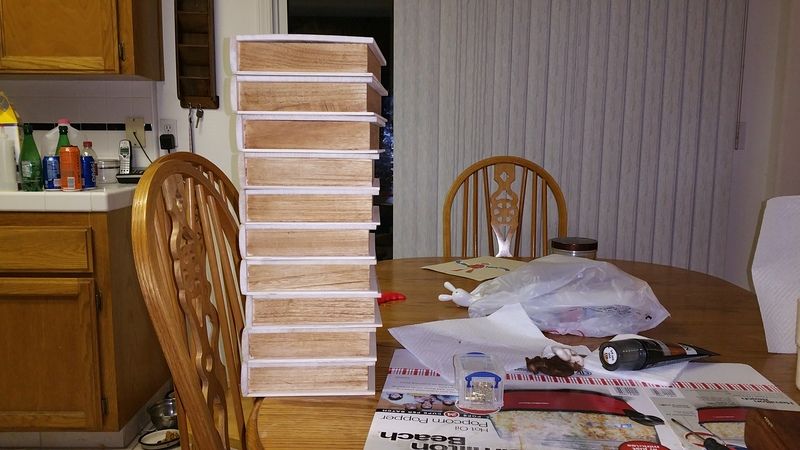 This is a finished one in terms of staining.

The 2-tone thing is a bit less similar in person, but I'm happy with it. For anyone interested, the stains I'm using are Varathane's indoor wood stain. Antique Walnut and Golden Oak are the colors.
I also started casting up more of the symbols that go on the front of the boxes. I had to wait until today because I was out of resin and my Smooth-On Smooth Cast 300 arrived today. It's just 2 of their pint kits, because that's about all I will need. I got 6 castings out of the mold with 1 kit and a little bit of leftover from a previous batch. I should be able to get another 5 out of the 2nd kit and that leaves me with an extra (just in case something goes awry!). Not terribly interesting, but here's a pic!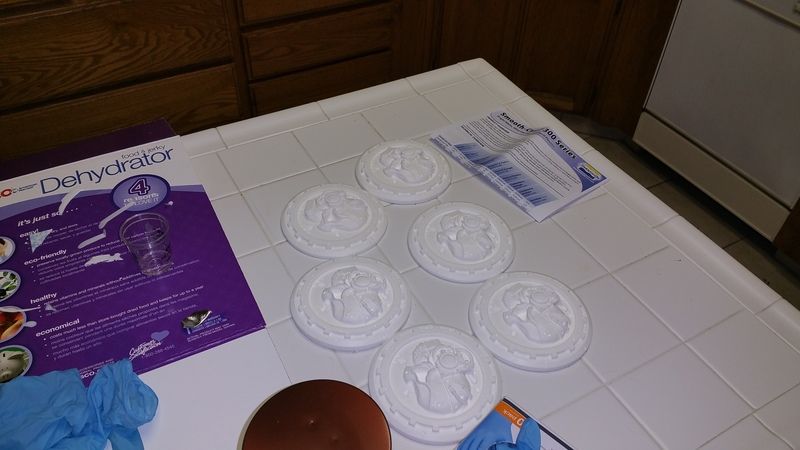 And the resin:

And here's a pic of everything I've got done. I would really like to get these all done this next week. I have a couple of bits to finish painting on my actual army. It's just a couple of guns, but it needs to get done nonetheless. I have about 2 weeks to finish, which should be plenty of time. So long as the siren call that is Fallout 4 doesn't grab a hold of me, I should be okay!